Last Updated on
Give life to the small rocks sitting all over your garden by turning them into decorative ladybugs. These ladybugs can also serve as cute paper weights.
Materials:
Smooth small light colored rocks, different sizes
Acrylic paints (red, black, orange, brown, white)
Small paint brushes
Steps:
Make the outline of the ladybug's body as guide for the children while colouring.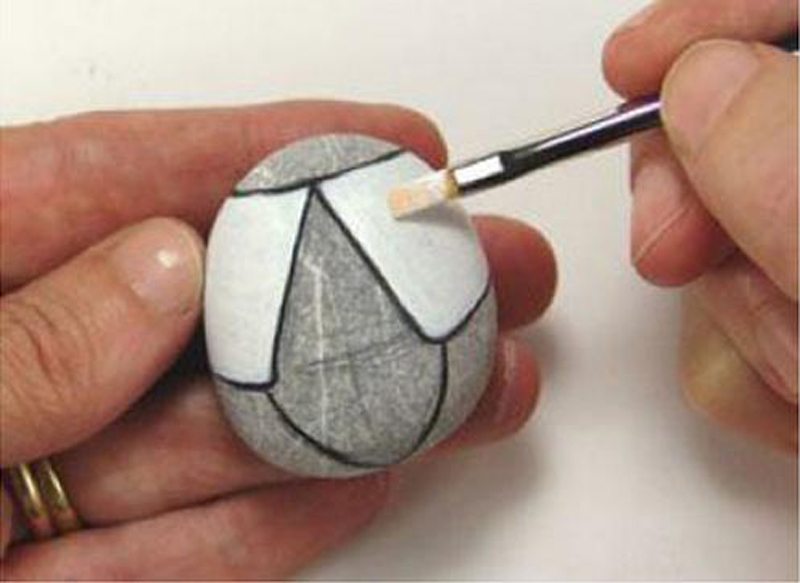 Pass the rocks to your kids and guide them in what color to use in each part. These rocks would be just like their coloring books.
You can add the finer details so that it would look more realistic.
Pretty easy!
Source: iCreative Ideas