Last Updated on
Instead of throwing away your empty shampoo bottles, give them another purpose. Create colorful pencil and marker holders that your children will love!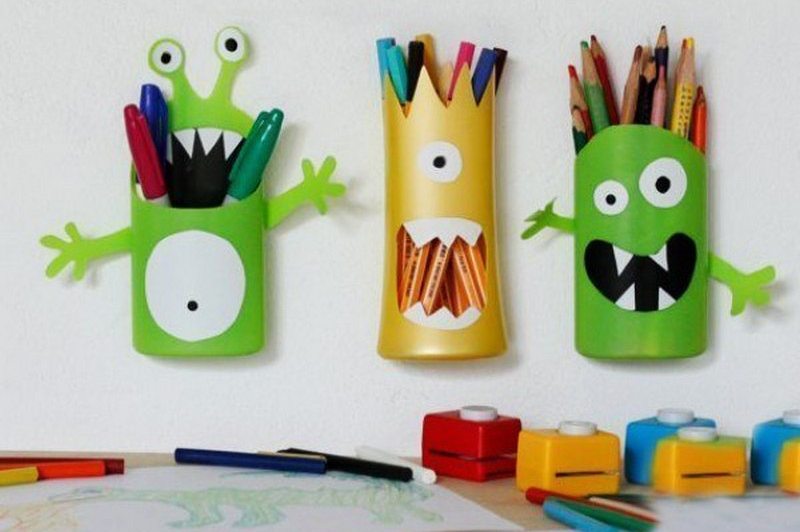 Materials:
Empty Shampoo Bottles
Scissors
X-acto Knife
Markers
Adhesive Paper
Super Glue/Glue Gun
Double-sided Adhesive
Steps:
Remove the label from the shampoo bottle and draw the eyes, mouth and head of the monster using a pencil.

Use a cutter above the top of the monster head to make an initial cut. Cut the monster's head with scissors.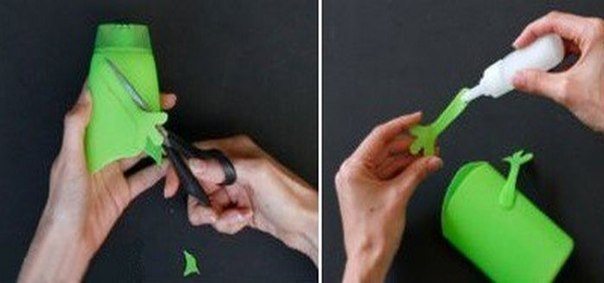 Draw the arms of the monster. Draw one on each side of the upper part of the bottle, the left over, then cut it. Glue the arms on the back of the monster. Press to stick well.
Cut adhesive paper, stickers or tape to make the eyes and mouth. Stick eyes and mouth on the monster.
Use double-sided tape to stick on the wall.
Source: Madame Criativa