Creating paintings with bare hands are fun. Doing it with the family makes it even more meaningful. So let your imagination run and get the whole family's hands on it!  Here are some tips…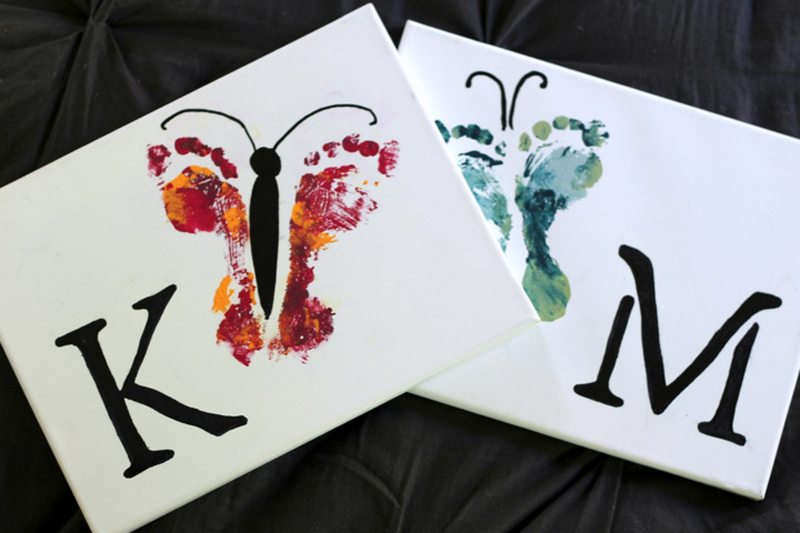 Materials:
Canvas
Acrylic Paints
Brush
Permanent Marker
Plastic Plate
Steps:
First thing you need to do is to make sure your kids are in the mood for some arts and crafts time :)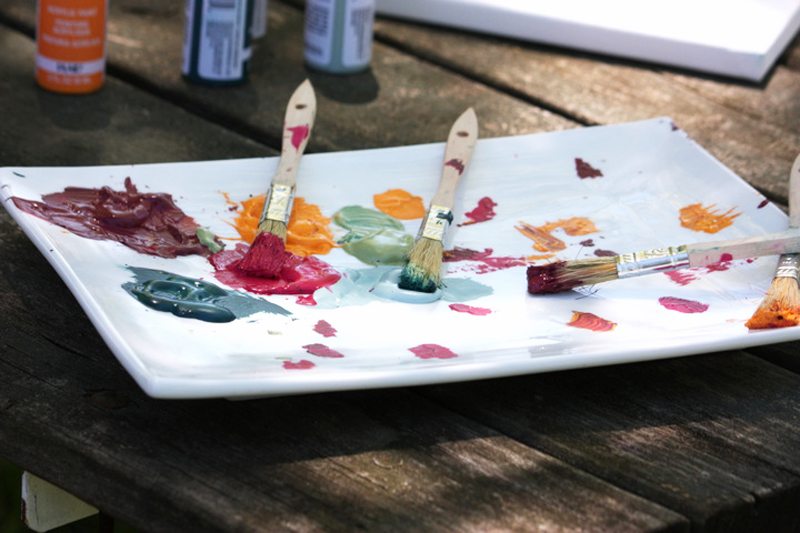 Squeeze out the paint of your choice on the plate and using a brush, put some on your child's hand or foot and ask them to press nicely on canvas. If you will be using both hands or/and feet, apply paint and press on canvas one at a time so that it does not get too messy.
Don't step on the canvas – especially if you are a grown up! Sit – or get your child to lie down – instead, and have an adult carefully press the canvas onto your foot, pressing each toe to make sure you get a nice print.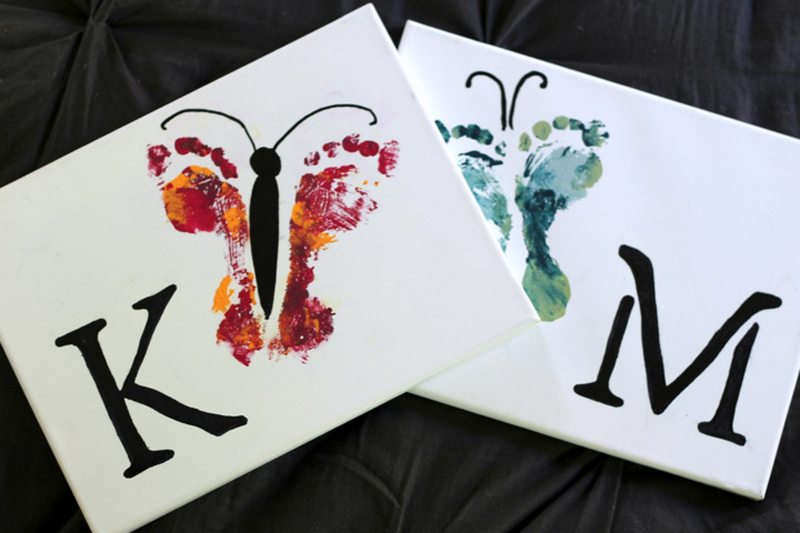 Let the paint dry and, depending on your design, use permanent markers to add more details and text.
You can also do this art for making birthday and holiday cards and letters. Here are some ideas to help you think of your own design: