Last Updated on
This girly confetti bowl can be used to organize your child's accessories. It's very easy to do you can even just let your kids do all the work :)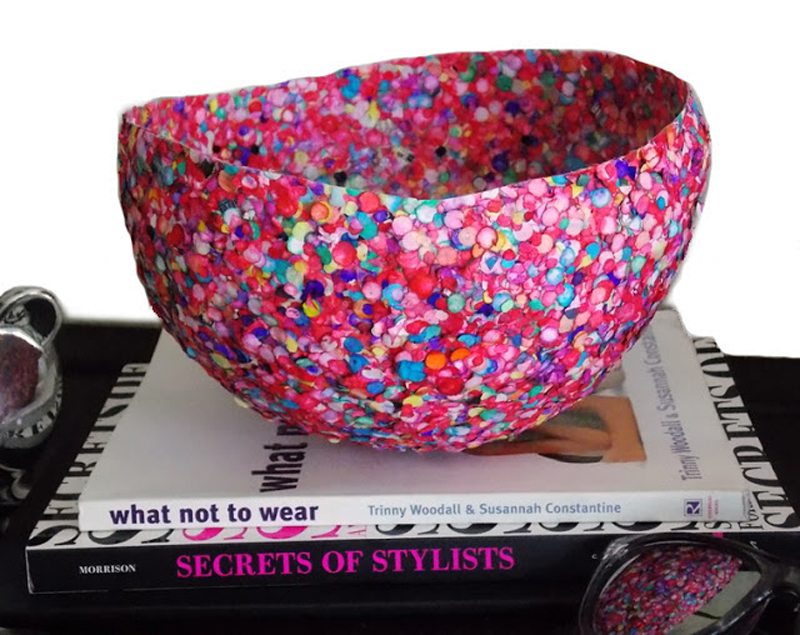 Materials:
Balloon
Confetti
Elmer's glue/Mod Podge
Brush/Sponge
Vase
Steps:
Inflate the balloon, then let it sit on the vase so you can work on it properly.
Cover half of the balloon with mod podge/glue using your sponge or brush and sprinkle the confetti. Hold the balloon on its bottom so that you can sprinkle on the sides better.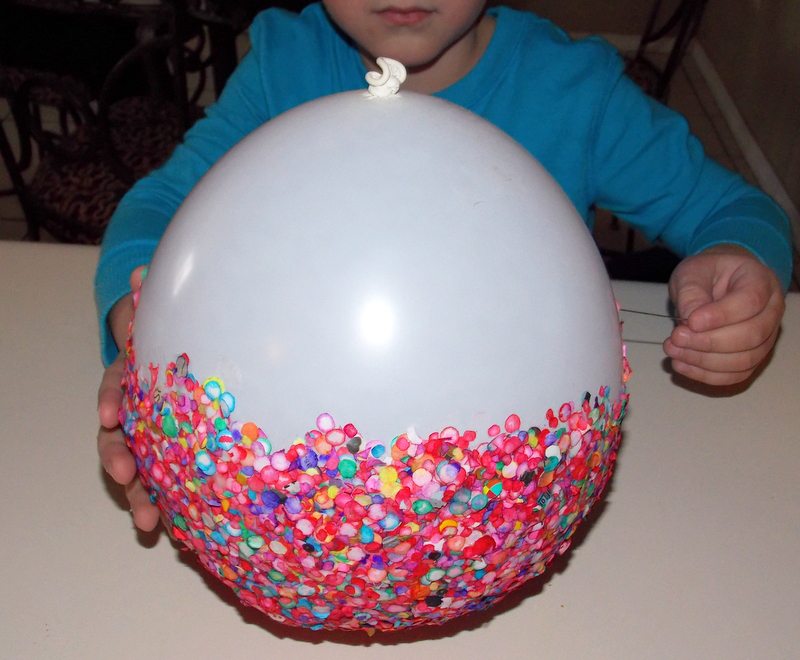 Once half of your balloon is completely covered with confetti, put it on the vase again to let it dry. When you are sure it's dry, turn the balloon upside down and pop it using a sharp object.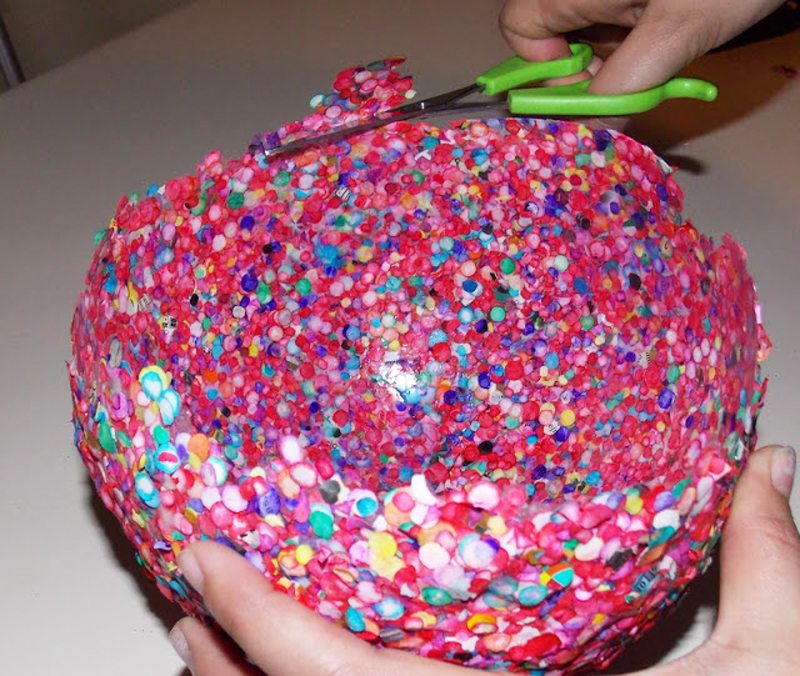 Use scissors to clean the edge. But if you want to leave it irregular, that's fine as well!
Thanks to VJuliet for this great project.